Old Testament Project 
What's in a name?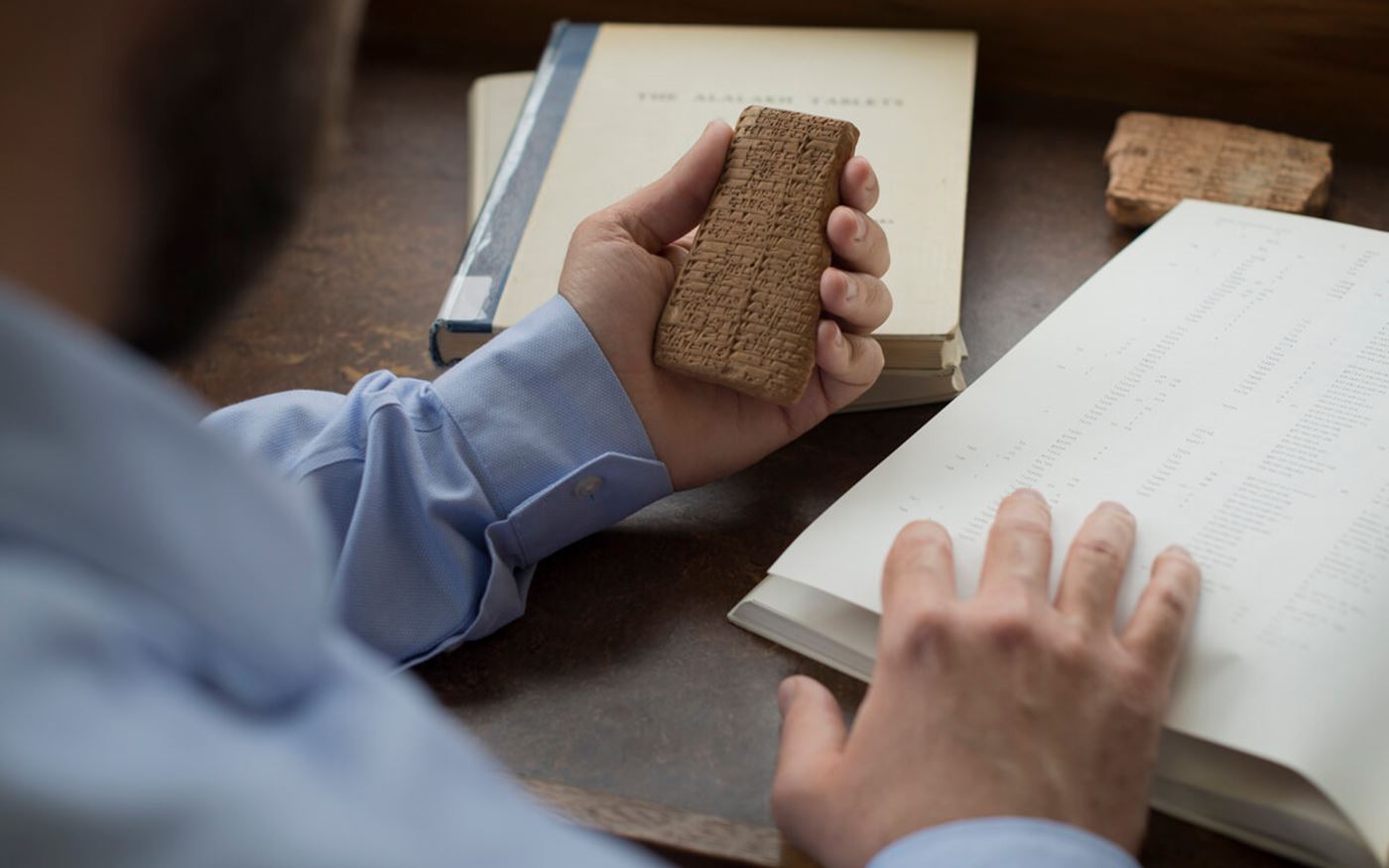 It's not just epic works of literature and chronicles of boastful kings that survive from the ancient Near East. Inscribed into clay with a reed stylus, everyday documents like letters, receipts, and accounting spreadsheets, as well as more important things like marriage certificates, title deeds, and international treaties, have all endured through the millennia, bringing to life the first half of written history. 
At Tyndale House, we're working our way through a large number of these documents, written in Akkadian and other languages, from various sites whose histories and locations overlap with the periods and regions described in the Old Testament. Currently, we are focused on two important Levantine sites of the second millennium BC: Alalakh and Ugarit. Our goal is to record and analyse the names of all the people who appear in these sources.  
Perhaps surprisingly, names are important sources of historical information. The language and meaning of names can tell us about people's cultural backgrounds or religious beliefs, for example. The changes in naming practices as populations migrate and change, gods rise and fall in popularity, and fashions shift in and out, can also help us answer questions like, do the names we see in the Old Testament fit in their historical and geographical context? Through the quantitative analysis of large numbers of names, we hope to be able to answer questions such as these in ways that have not previously been possible. 

Dr Peter J Williams
Project advisor
Dr Caleb Howard
Research Fellow
Dr Kim Phillips
Research Associate
Dr George Heath-Whyte
Research Associate
James Bejon
PhD candidate and volunteer researcher
Project updates
George Heath-Whyte has been awarded the International Association for Assyriology prize for Best First Article

Caleb Howard explains the significance of two clay tablets from Mesopotamia recently published in the Revue d'assyriologie et d'archéologie …

Caleb Howard

A new article has been published, written by Caleb Howard, who leads the Tyndale House Old Testament team, in the Journal of Semitic Studies…
Old Testament Project