Scholarship from people who take Scripture seriously 
Subscribe to Ink to receive accessible Bible resources directly to your inbox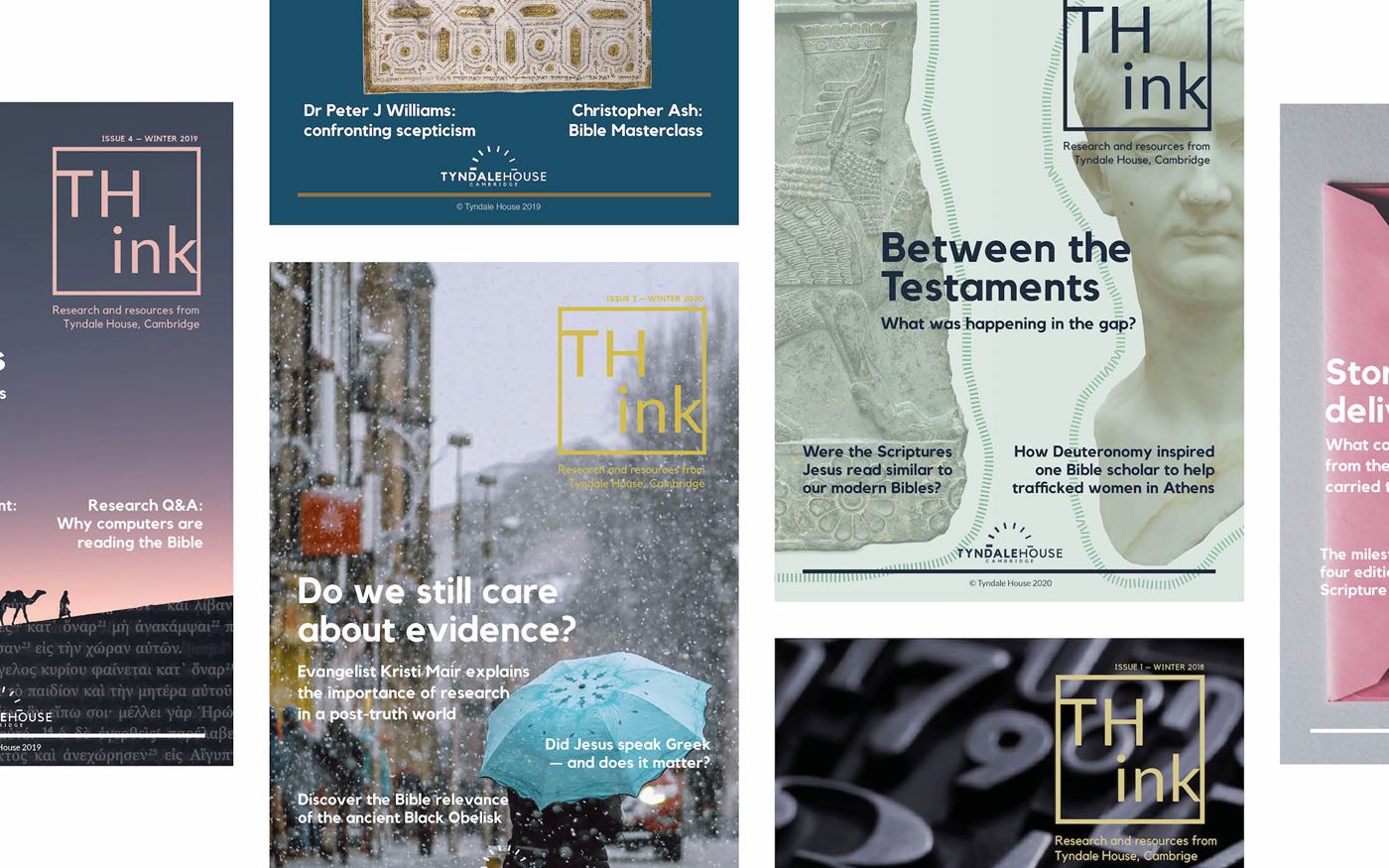 Ink offers thought-provoking articles about the language, history and cultural context of the Bible.
Join our mailing list to receive accessible biblical studies content in one of two ways:
Ink digital
We publish accessible resources on Bible languages, Bible manuscripts and the ancient world on our website each month and send out a termly email newsletter four times a year.
Get the latest articles, podcasts, and videos from the team at Tyndale House sent to your inbox.
Ink print
If you're based in the UK, you can receive the best of our content in print in our summer Ink magazine. There's no need to sign up for this if you already have a print subscription to Ink.
Batch copies for churches and small groups can be obtained by emailing ink@tyndalehouse.com.
To change your subscription address, cancel your subscription or to switch between print and digital, contact us at: ink@tyndalehouse.com
Spread the word
If you're passionate about the work of Tyndale House, why not become an advocate for biblical literacy in your church or small group.
Get in touch to request a batch of Ink magazines for your church or small group