Legacy giving
Support scholarship for future generations by leaving a gift to Tyndale House in your will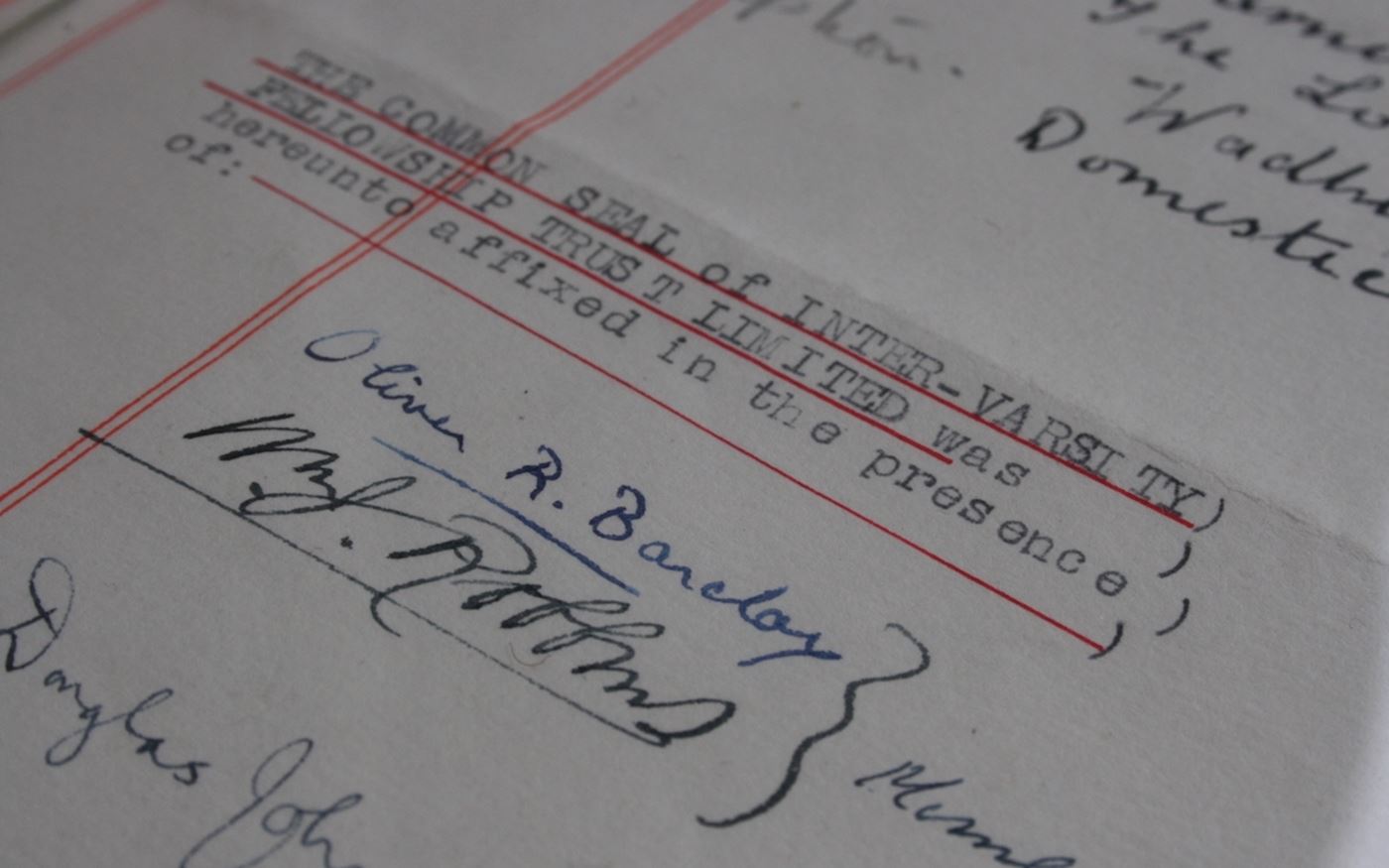 Gifts in wills are vital to securing our long-term projects, helping us to support scholarship for future generations.
Your gift will enable Tyndale House to continue to nurture Bible understanding in the Church and around the world.
Ways to give
There are a number of ways to leave money to Tyndale House in your will. 
If you would like to leave a gift to Tyndale House in your will we recommend that you find a solicitor via the Law Society's website. A good solicitor will be able to advise you about how to make a will that is legal and valid.
If you're not sure what kind of gift you would like to give, your solicitor will be able to advise you further. See below for common types of legacy gifts.
Pecuniary – A fixed sum of money
This is the simplest option but do keep in mind that the effects of inflation could mean that the value of your gift could become less than you intended.
Residuary – A percentage of the net value of your estate
Leaving a percentage of your estate to Tyndale House ensures that your legacy will retain the value you intend.
Specific – Individual possessions
This could be anything, but is typically land, property or shares.
Next steps
If you'd like to find out how to leave a legacy gift contact our Development Officer, Erin Howard at development.officer@tyndalehouse.com.
Although you are not obliged to inform us of the gift that you will make, we would love to hear from you to thank you and to tell you about how we will use the money that you are going to leave us.
Sign up to receive our emails
We'd love to share more with you about our Tyndale House community, research projects and readers. 
Stay in touch