Subscribe to Ink magazine 
Thought-provoking articles about the language, history and cultural context of the Bible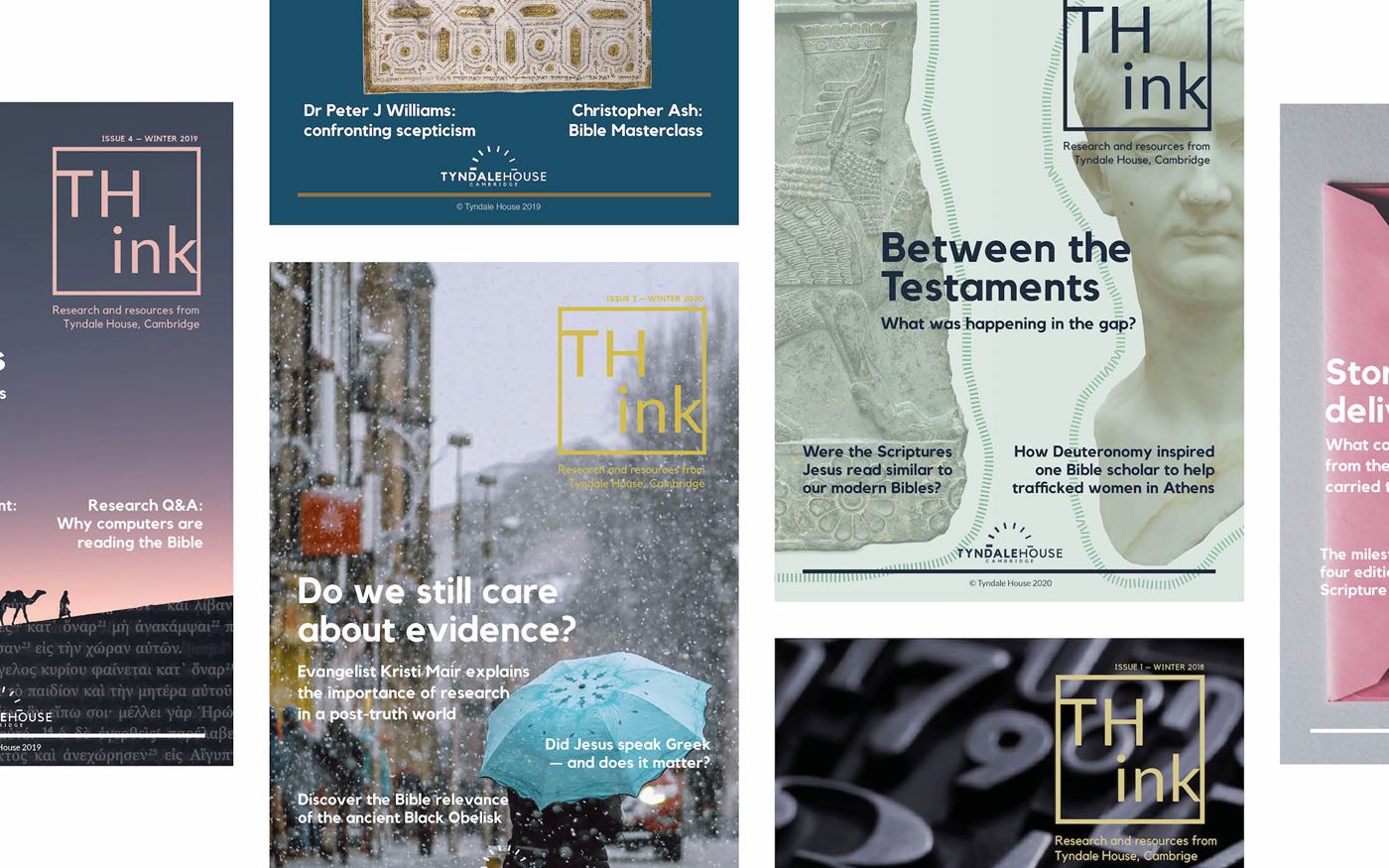 We send out Ink three times a year in print (UK only) and digitally 
UK residents can sign up here to claim their free subscription, and receive a copy of future issues through the post. If you live outside the UK or would prefer to read online, enter your email address to be notified when the digital version goes live.
To change your subscription address, cancel your subscription or to switch between print and digital, contact us at: ink@tyndalehouse.com
Spread the word
If you're passionate about the work of Tyndale House, why not become an advocate for biblical literacy in your church or small group.
Get in touch to request a regular batch of ink magazines for your church or small group