The written Gospels - Dr Dirk Jongkind pt1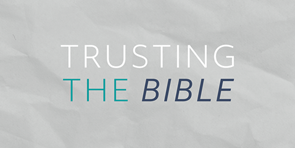 In this episode, Dr Andrew Ollerton speaks to Dr Dirk Jongkind about the process through which the Gospels were preserved and came to be written down.

Dr Dirk Jongkind is probably best-known as editor of the Tyndale House Greek New Testament. His PhD is from the University of Cambridge and is now a Fellow of St Edmund's College and a Member of the Faculty of Divinity. At Tyndale House Dirk does research in the transmission of the text of the New Testament. 
Trusting the Bible is a collaboration between Tyndale House and the Bible Society.