Growing Bible Confidence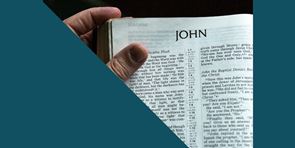 Free virtual conference
Do the Gospels tell the same story?
Saturday 24 April 2020
5pm BST | 9am MST | 11am CDT
A collection of talks from Tyndale House academics Dr Peter J Williams, Dr Dirk Jongkind and James Bejon, aimed at growing our confidence in the Gospels' reliability.
This conference is free of charge and open to anyone with an interest in the Bible, no academic experience or qualifications are necessary.